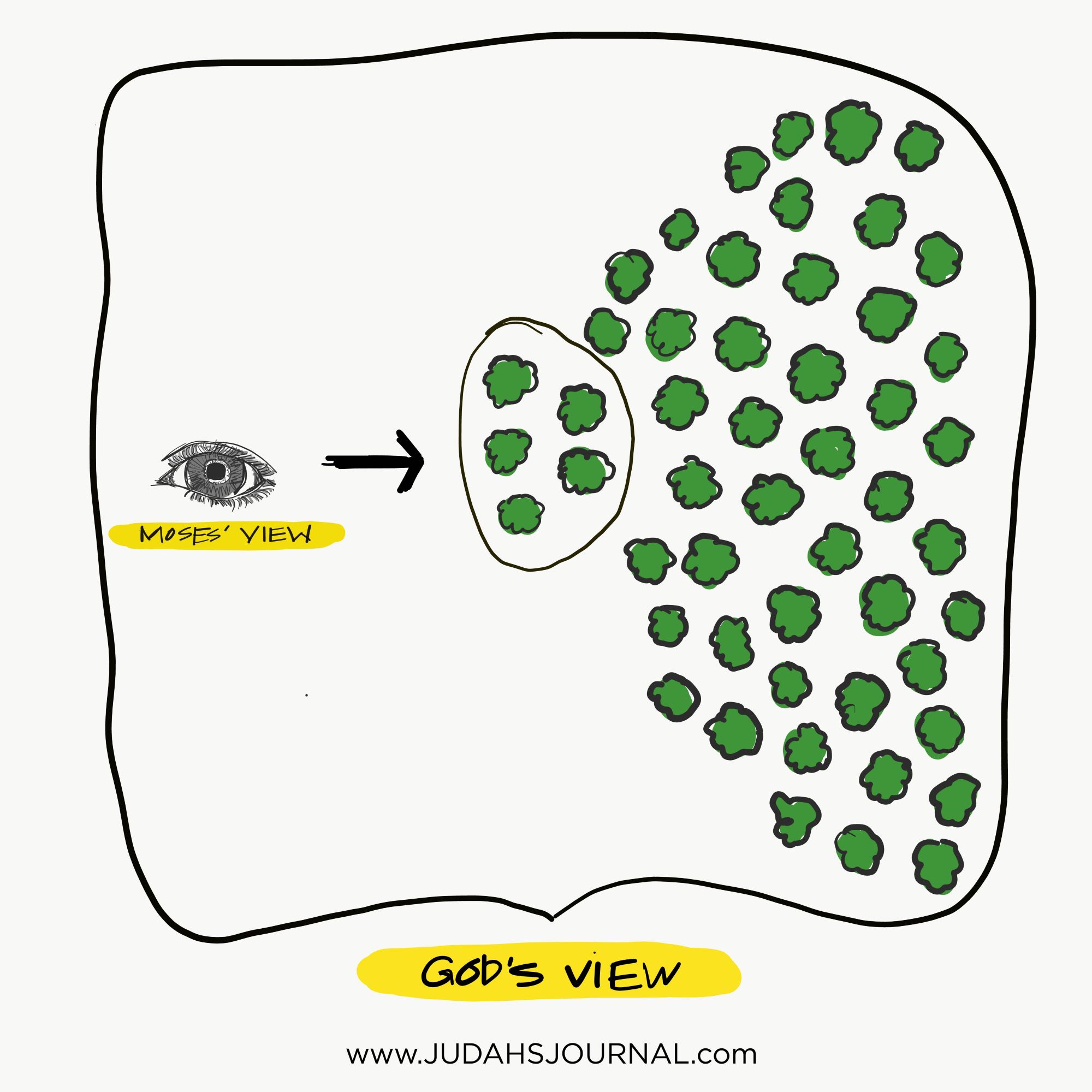 16 Oct

Forest for the Trees

Today, I am going to jump right in.

Lately, I have been asked to do a few things that have made me very uncomfortable. But – not uncomfortable in a bad way. It is more like the uncomfortable feeling you get when you are wearing a fabulous, but tight, new pair of jeans.

You know what I mean; when they haven't stretched out yet?

Well – these requests have caused some nasty questions to rise to the surface about my capabilities and purpose.

Questions like:

Am I qualified for this?

Am I eloquent enough?

How did I get here?

Will they judge me?

Have you ever felt that way? Have you felt like you did not belong or were not worthy of sitting at the table you've been asked to join? I asked my husband, "What makes me qualified for this?"

And he said the most revelatory thing to me; he said, "the invite." The invite qualifies you because a king does not invite someone into his presence without being vetted.

We get invited to sit at these tables, but the truth is somebody vetted you, somebody checked your credentials, and they maybe, just maybe, saw something in you that you did not even see in yourself. If you are at the table, then somebody decided that you needed to be there. What you must realize is that you are necessary, just as you are, right then.

Your calling and vision are bigger than you, which is why they are uncomfortable. Stop listening to people who tell you, "when you find your passion, you will find your purpose." Your passion is what you choose to do; it's what keeps you going; your purpose is what you were made to do. The thing is, purpose comes with growing pains, just like that new pair of jeans. In "100 Days of Believing Bigger", author Marshawn Daniels said, "Your purpose is not an intellectual exercise; it is a contact sport." To me, that means that purpose will not always be easy or feel right. It does not just come with victory; it also comes with hits, punches, aches, pains, and soreness.

Sis, your purpose will significantly impact other people, but your fears — when you don't push past them – when you don't take the hit – will distract you from getting there.

When you are swimming in thoughts of "imposter," "not good enough," and "not worthy," you're allowing the enemy to distract you. You are literally taking the heat out of your kitchen. You are taking the needed, challenging, and gritty work away from your purpose. You are taking resources away from your planted seed.

Imposter syndrome is a condition that does not allow us to see the brilliance of the forest for the trees.

In the book of Exodus 3 and 4, Moses, a murderer on the run, saw a bush on fire while on the mountain tending his father-in-law's sheep. Moses went to the burning bush, and the voice of God called to him.

God explained that he had seen how miserable his chosen people were in Egypt and that he had chosen Moses to rescue them.

Moses then said to the Lord, "Pardon your servant, Lord. I have never been eloquent, neither in the past nor since you have spoken to your servant. I am slow of speech and tongue."

The Lord said to him, "Who gave human beings their mouths? Who makes them deaf or mute? Who gives them sight or makes them blind? Is it not I, the Lord? Now go; I will help you speak and will teach you what to say."

Moses could only see his trees: orphan, murderer, the descendant of slaves, elderly, a stutterer. But – God's aerial view revealed more. His purposes for Moses' life yielded more; they yielded a forest of trees; a bounty of promises.

Sis stop feeling like an imposter when called; the Word already told you that your God would prepare a seat for you in the presence of your enemies. Moses was imperfect, maybe even immoral, but that did not keep him from being called.

Women of Judah, our identity is that of a daughter of the King. What we will be and how we will get there is all wrapped up in Him. It is already written. We are already more than worthy of what is in front of us, of the tables we are called to, and to the doors that feel a little too far out of reach. We are Christ's workmanship, created in Christ Jesus, to do good works, which He prepared in advance for us to do (Eph 2:10).