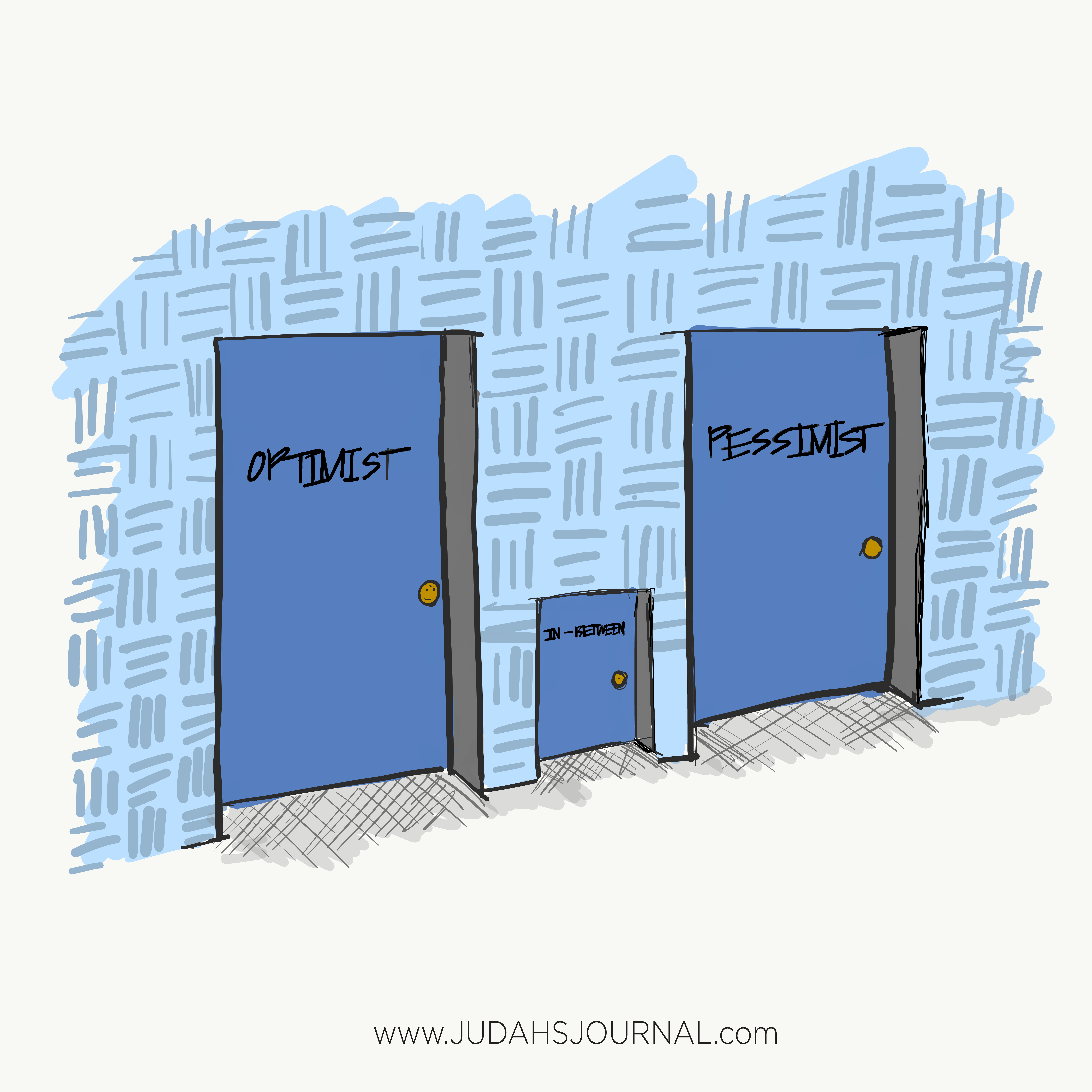 02 Jul

The In-Between's

Happy July! We are officially at the halfway mark of the year.


I've been on a short sabbatical to practice rest and to figure some things out. My Facebook account was (also) hacked, and I've been unable to get back in, which – has limited my access to you through Judah. I'm still working on retrieving my account.


Regardless, I am excited to be back in this space with you.


In an employee retreat I attended a few weeks back, a speaker mentioned the Stockdale Paradox, which was research on the thinking of prisoners of war (POW). That is right; there is research on the mental state of POWs – and which ones were proven to be more successful. POW's are split into three main categories:


1. The Optimists: Those who believed " 'we're going to be out by Christmas.' And Christmas would come, and Christmas would go. Then they'd say, 'We're going to be out by Easter.' And Easter would come, and Easter would go. And then Thanksgiving, and then it would be Christmas again. And they died of a broken heart."

Some people would refer to this group as your toxic positivists. They often only consider the reward.

 

2. The Pessimists: The pessimists are a stark contrast to the optimists, but they are in a way the same. This group would not allow their thoughts to be different or explore the possibilities of their fate. They survived twice as long as the optimists.

 

3. The In-Between's: Stockdale referred to these prisoners as the 'resilient' ones. Their goal was to stay in the middle. They did not get angry or hopeless, but staying calm and persistent, while accepting the uncertainty gracefully for as long as it takes.

 

To stay in the in-between, a prisoner had to access their surroundings regularly, take stock of what they had that day, and what they could do with it. In his book, "Good to Great," Jim Collins quoted Stockdale saying, "you must never confuse faith that you will prevail in the end — which you can never afford to lose — with the discipline to confront the most brutal facts of your current reality, whatever they might be."


As we boldly stand on the crest of 2021, betwixt and between what is the beginning and the end of this year, as we pick up our papers to look at every goal we have set out to conquer this year, the dreams and visions we've written down, and the whispers from God that we've plotted out into plans, I implore you to consider your thinking. I certainly want you to consider your faith.


Our faith the substance of everything we've ever hoped for and the evidence of things unseen.


Our optimism is our belief that the world is the best of all possible worlds.


Is there a difference? I think so. I believe that there is a difference between your faith and your optimism.


We have survived a pandemic and the lot that came with it; when we look around, we see that this world is not at its best. Optimists will tell us that everything is good, and they do so – without looking around. Faith tells us that ALL THINGS work together for good to them that love God and to them who are the called according to his purpose. In the last twoish years, we've mourned and radically practiced joy at the same time. We have figured out that "all things" include the good things, great things, amazing things, but also — the hard things, bad things, unexpected things, and awful things – ALL THINGS. We've practiced faith and come to know that it's a love that is slow, but steady.


For those of us who have dedicated ourselves to becoming better, those of us that get up, regularly access our surroundings, and decide to 'accept the uncertainty gratefully and gracefully,' the truth is that we won't see sunshine and rainbows every day of our lives and there will be storms. But – the absolute best part about a storm is that you know when it begins and when it ends.


Although the military arms soldiers with the mental techniques to endure POW situations, they will fall into one of the three categories explained by the Stockdale Paradox; the optimists, the pessimists, or the in-betweens. In the same way, God arms us with His Word to endure the trials, tribulations, and aspirations that we will have in this world. But – we also — will still fall into one of three categories explained in the Stockdale Paradox: the optimists (goals without faith), the pessimist (no faith at all), and the in-between (the 'resilient one,' or the one whose goals and hopes, are second to what – he or she – hopes in).


Today, Women of Judah, at the halfway mark of 2021, I encourage you not to give up on your dreams; if there is a promise in God's word for your life, that means there is the power to bring it to pass. I encourage you to read His Words and absorb them – so that you are prepared for the journey ahead; You will need them for every goal you set, for each victory you celebrate, and every single obstacle you encounter.


"By your words, I can see where I'm going; they throw a beam of light on my dark path." Psalm 119:105 (MSG)

 

Disclaimer: I am not suggesting that the experience of military POWs equates to the experiences of people trying to obtain their goals. I am merely suggesting that we can learn some critical lessons from our veteran community and the things that they have endured.