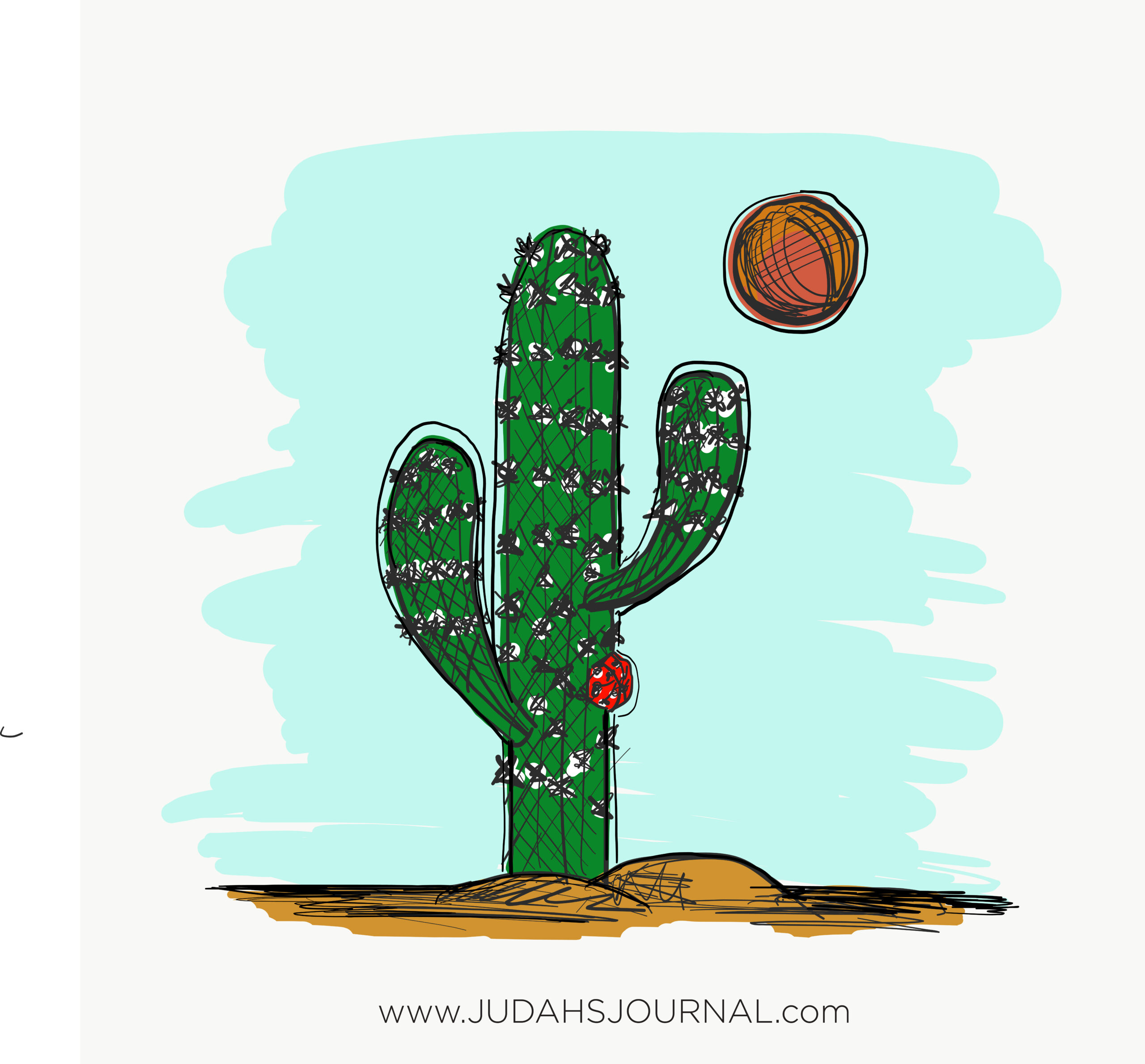 21 May

Dry

If you have noticed (and maybe, you did not), there has not been any new and fresh content from me in your inbox, and our social media has slowed down. And to be honest – I have not been able to share myself with you because I have not had it to give.

Women of Judah, if I am to be completely honest – lately, I have just felt dry.

But – not dry, like I cannot do day-to-day things. I can do those things – they are second nature. This emptiness is more — a lack of overflow. I'm in this season where I am not hearing the voice of God; a lack of His creativity and inspiration flowing through me.

And with this lack of overflow – it feels like everything around me is just dry.

Rational me wants to practice what I preach. You know — rest and water my own cup. But — if you know me, you know I do not do anything half-heartedly, so it also – brings on feelings of shame.  Because – why can't I keep up? Why do I feel dry? Where is my energy? Why don't I feel His presence? Does this mean that God has taken his hands off me? Does that mean I have taken my hands out of His?

Trying to figure out what I was feeling caused me to stop and pause. I thought about dryness.

I looked for dry seasons in the Bible, and I was reminded of the valley of the dry bones and Elijah.

Although Elijah's victories, we are huge, and the miracles he witnessed, extraordinary. It was a defeat that happened after the miracle, that put him into a dry and low place, under a broom tree, pleading with God, "It is enough! Now, O Lord, take away my life, for I am not better than my fathers (1 Kings 19:4)."

But – at that moment, God is still there with him, in the dry place. He sends food and water to Elijah to prepare him for the journey ahead and then gives Him a series of instructions – so that He can speak to Him – alone.

I do not know about you — but I connect with Elijah here. I know I am blessed. I can even say I'm blessed in the city and field (cue: Fred Hammond). But – that does not stop what I am feeling, and I've been feeling dry.

Like Elijah — in moments when we think God is not there and not speaking, in actuality, He wants to talk to us, just in a more intimate way.

Think about it.

What do you do when you want to speak to someone more intimately? When you're sincerely interested in someone, how do you prepare for an intimate moment with them?
 You set aside some time.Whenever you want to be intimate with someone, you always find the time. My pastor always says, "the price of God's presence is your time

." Whenever we need to hear more from God, the first thing we need to do is sacrifice our time.
You sanctify a space.

To sanctify means to set apart. When you're planning for a special night or a date, you clean your house; you make reservations or order food; you light candles. You reserve and set aside space for that moment to happen. In this time of corona, the lines between the spaces in our homes and our lives have been blurred. Our rooms have shifted to be for work at the same time that they have to be home. But even still – we need a space to have a consistent, intimate rendezvous with God.
You prepare yourself. When you're preparing to see someone you're interested in, you put on your best clothes, makeup, perfume, etc. Similarly, we need to prepare for God's presence. We do this with praise and adoration. The Bible teaches us that the password and the secret to getting into God's Holy presence are through worship, praise, love, and thanks. In Psalm 100:4, it reads," Enter his gates with thanksgiving and his courts with praise; give thanks to him and praise his name."
Respond in kind. To respond in kind means to enter an environment with an expectation to give, as much as you've been given to.
To listen as much as you talk. To respond in the way that you've been responded to.
How many times do we go into our prayer closets only to speak and dominate the conversation and never to pause and listen?
Women of Judah, join me for the next 30 days by performing these steps as we prepare for the rain to take us out of our dry seasons.