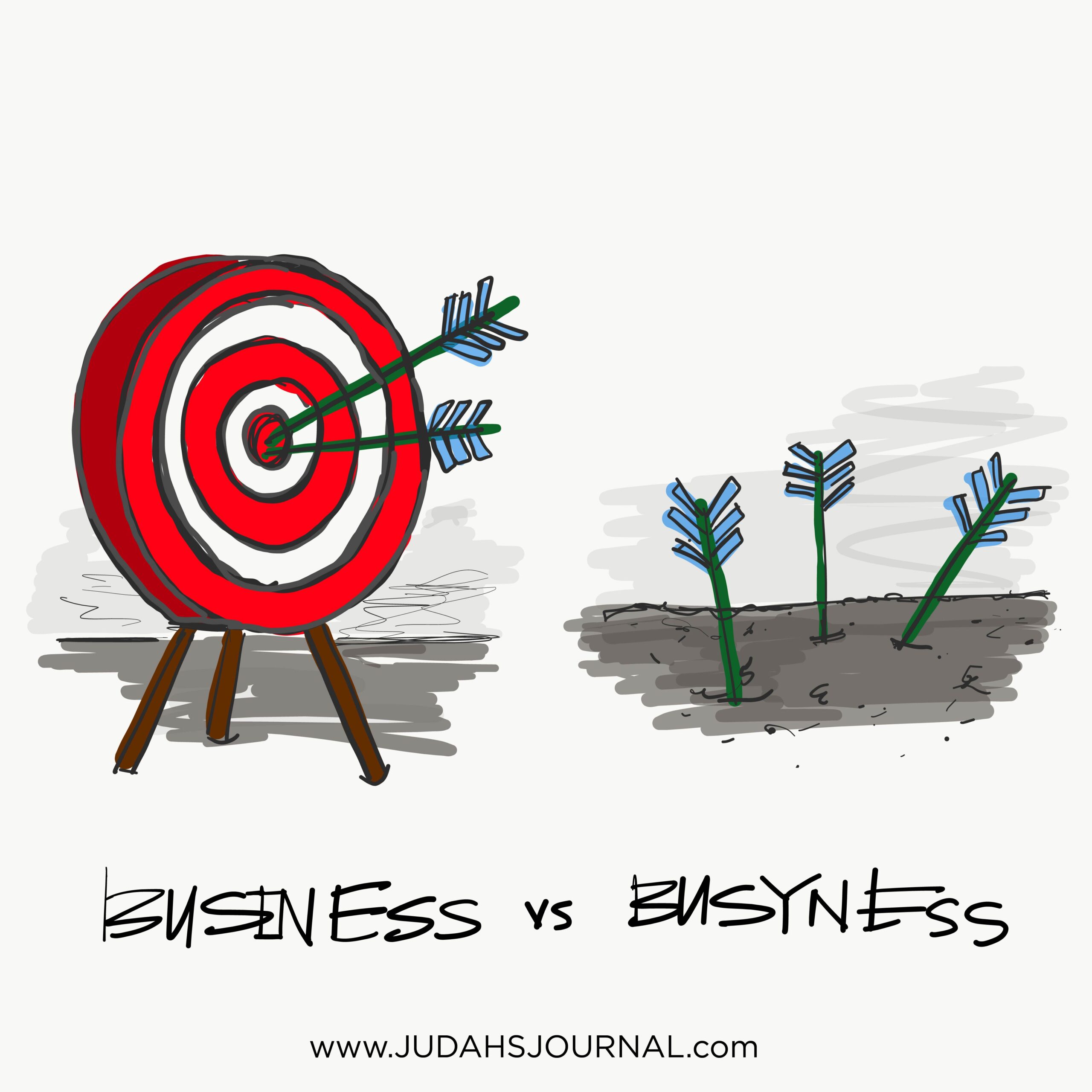 02 Oct

Business vs. Busyness

Hey Girl, Hey!!!!

I hope you are doing well.

Yesterday was the first day of October and the first day of the last 90 days of 2020!  That means that temperature drops (I am hopeful), warm, soul-filling food, and fall décor are in full effect, which means the holidays and the end of the year will be here before you know it.

That feels so crazy, right?

I can already feel an anxiousness within myself to speed up as we enter this last quarter, and at the same time, I also feel the need to slow down and rest because we are in the last quarter of this year. I feel anxious about all the incomplete and unfulfilled goals I set for myself (and my business) in January and the need to slow down to enjoy the season and spend quality time with my people.

As we muster up the momentum to finish or begin our goals for this year, I would like to ask you a question:

In this fourth quarter, will you practice busyness or business?

We live in a society that glorifies the hustle. So much so that it is coined the "hustle culture." We find ourselves feeling guilty, uncomfortable even, when we find ourselves practicing "rest."

The thing is, being busy is not necessarily a bad thing. We should want to work hard. We should be steadfast. Our problem begins when we mistake our busyness for a state of productivity.

Let us take a quick personal assessment.

Grab a sheet of paper and pen and list the top three things that take up the majority of your time (and be honest, no one is looking).

Are the busy things that you identified aligned with your 2020 goals and your purpose? If your answer is no, then those are probably the things that keep you from real progress – may that be in your personal or professional life (probably both).

NOTE: If you listed responsibilities like your family and your job and these were not a part of your goals, I want you to identify how you spent the time left.

A Forbes article that I recently read stated that two (2) of the most critical qualities regularly witnessed in flourishing businesses were strategy and discipline. A plan of action designed to achieve an overall aim and the discipline to carry it out.

I do not imagine that these characteristics are limited to thriving businesses. If we want to flourish also, we need actionable plans and the disciplines to carry them out.

Choose a day or so within the next two weeks to revisit your plans and pivot where necessary. Identify your top three goals for the next 90 days? What is your plan to achieve them? Where can you focus 20% – 30% of your activities to produce 80% of your desired results?

Now, for a deeper dive, I have a few more questions. I would like you to take your time and chew on them (maybe even journal them).

What do you want your story to be?

When it is the end of 2020, how do you want to feel?

What is important to you?

What are your values?

What do you want your life to stand for?

Women of Judah, the way we live our lives, sows' seeds for our children and the people we are called to serve.

2020 has been a doozy, and I know you are tired, but God is calling you to greater right at this moment. His plans and purposes for you do not include mediocrity. He does not want you to quit now. The fourth quarter of a game is the most important! It is the quarter where the end is in sight, your spirit and body are tired, but you must push yourself harder. Remember, this is the quarter where games are won! No matter what it looks like, hold tight to your faith and purpose, and declare that all His promises are yes and amen!