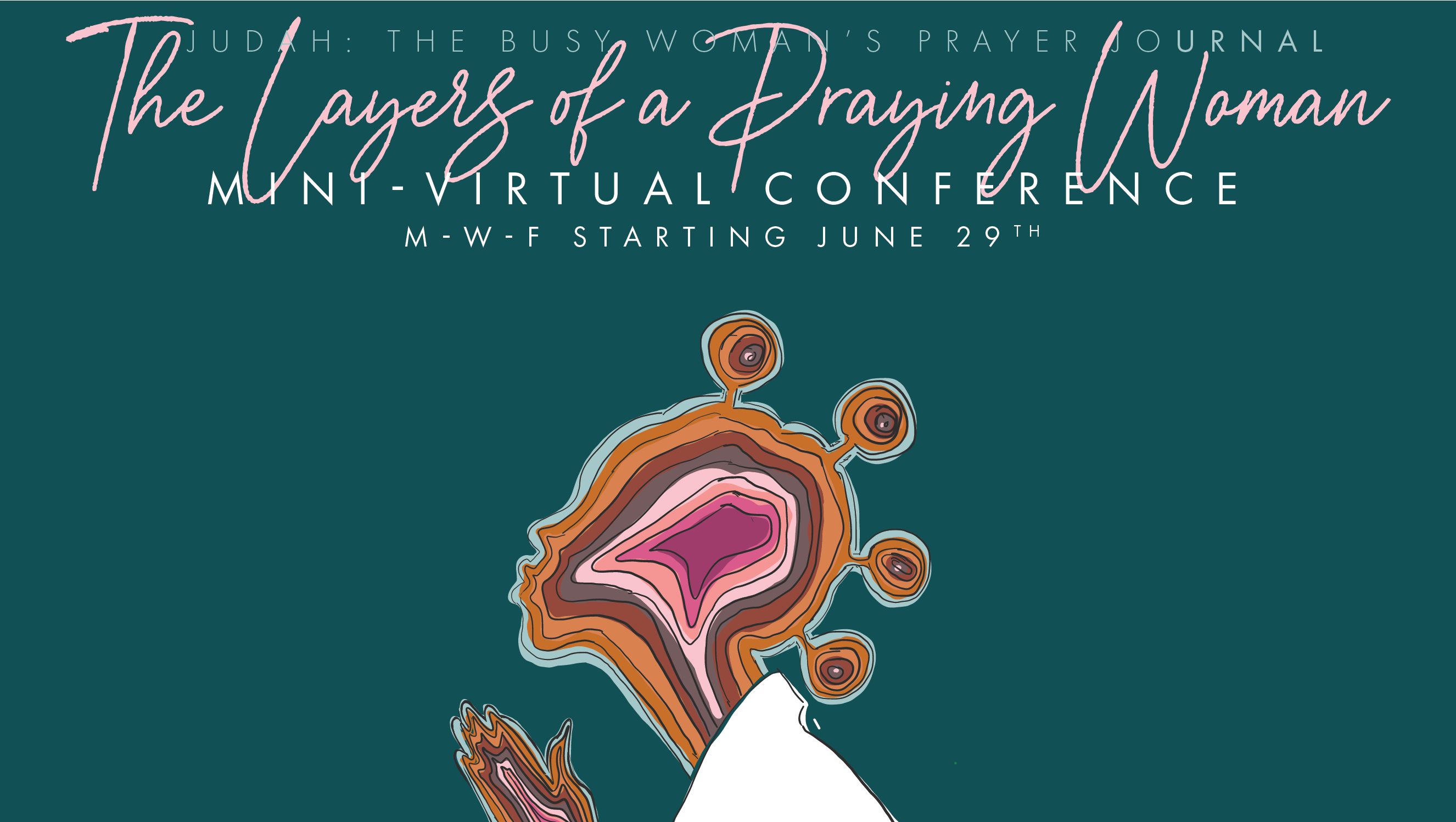 10 Jul

The Layers of a Praying Woman: Tips for Unrestful Times – Week TWO

This week we had the second week of our conference, The Layers of a Praying Woman: Tips for Unrestful Times. The Layers of a Praying Woman: Tips for Unrestful Times is a virtual mini-conference specifically for women – but all kinds, from stay-at-home mamas to college students to women in the workplace! The two things that unite us in this community is our love for Christ and the fact that we are human!

On last Friday and Day THREE of the conference, we heard from communications specialist and blogger, Ashlea Jones about The New Long Distance Call. She spoke about how social isolation has changed the definition of a long-distance call. During this time, many people are feeling the strain of keeping thriving relationships while cooped in the house. Texts are good, but sometimes a voice is needed, a facial expression is necessary. She also explained the three types of relationships we much focus on to keep from feeling isolated. You can rewatch it here and get access to her notes here.

On Monday of this week and Day FOUR of the conference, we heard from the couple, Jaime and Michael Hilton, on How NOT to Divorce Your Spouse During  Lockdown. Jaime and Michael talked about how basic kindness and grace can get you far during this pandemic. But — before you can practice compassion, you have to know how to be kind to yourself and love yourself truly. Also, the couple spoke about setting boundaries at home – where we are now blurring the lines between work and home. You can rewatch it here and find the resources they recommended here.

On Wednesday of this week, and Day FIVE, we had the opportunity to chat with a clinician, Karissa Harris, and motivational speaker and educator, Keyo Johnson about The Singlehood and Self-Isolation. Karissa and Keyo discussed how singles could stay positive during the pandemic by creating and being involved in virtual communities and redirecting negative thoughts into positive actions and purposes. They also noted that if you are ready to date "pandemic style," then you should wash your hands and practice social distancing, lol – maybe even try an app. To rewatch this session, click here, and to find the resources that they recommended, click here.

Tonight, on DAY SIX, we are chatting with the realtor, Karen Carey, management consultant, Victoria Cooper, blogger, Ashtin Anio, and author, Atoya Follinsabout Friendish: Maintaining Friendships During a Pandemic. Join us as we discuss navigating adult friendships in this unprecedented time.  You can find us on Facebook or Youtube on Monday, Wednesday, and Friday at 7:00 pm.

And don't fret, if you missed us this week, we still have one more week to go, and next week we're tackling, you taking care of your whole self, spiritually, career and fitness.